Artist Edition
Screen Print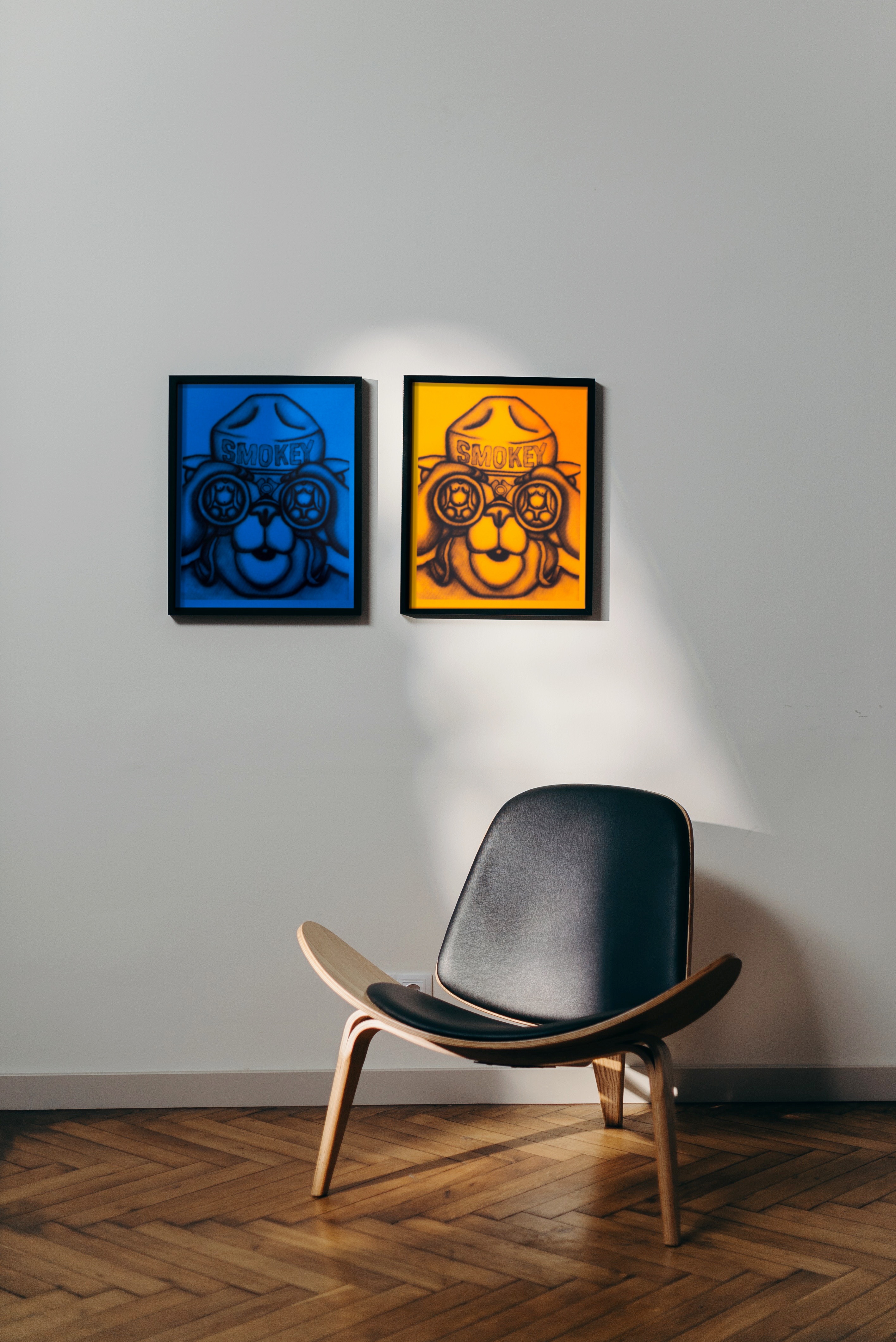 Hunter Harvey
Only You
NOON Projects is excited to present "Only You" By Hunter Harvey, the next in our NOON Editions series.
"Only You" is based on the iconic image of Smokey the Bear, the National Forest Service mascot created to educate about fire safety. Smokey serves as the guardian of nature for all, a symbol for an America that could be, one which uses its public efforts to preserve nature and welcome all into the woods.
In Harvey's version, instead of pointing his binoculars to a burning forest, he instead turns his gaze upon a male figure. Smokey is portrayed showcasing his desire, coming out as the queer mascot of which he has always been for so many.
Launching and available this Saturday, December 17th, 12 – 5pm at the Chung King Holiday Bazaar.
Hunter Harvey
Only You, 2022
16 x 20 In
Screen Print on Colorplan 100lb paper
Edition of 50
(10 in each color, Green, Blue, Yellow, Orange, Red)
Printed by our neighbors
@press_friends
$50
Email info@noon-projects.com for availbility
Susan Cianciolo
The Butterfly Cushion

Edition of 30

NOON Projects is honoured to announce our second artist edition, The Butterfly Cushion, in collaboration with Susan Cianciolo.

Created collaboratively on the coast of Washington in 2021, Butterfly Cushion features an artwork by Susan Cianciolo, digitally printed on 100% Irish linen. The pattern was created through a combination of painting, screen-printing, stenciling, and drawing.

The meditation cushions are made by hand and filled with buckwheat hulls in Albuquerque, New Mexico by Sachi Organics. A family-run business, Sachi Organics started in 1981 when owner Lois Sachiko Hamamoto started hand sewing mattresses in her living room for family and friends. Now 40 years later, the business is still run by Lois and her family.

We hope this cushion becomes a beloved part of your home for years to come.

Images by Hertta Kiiski

Launch Event:
Group Chant & Meditation
Followed by Tea & Cookies

June 29, 2022, 7 pm
Bridget Donahue Gallery
99 Bowery, New York, NY


Shipping June 29, 2022

Edition of 30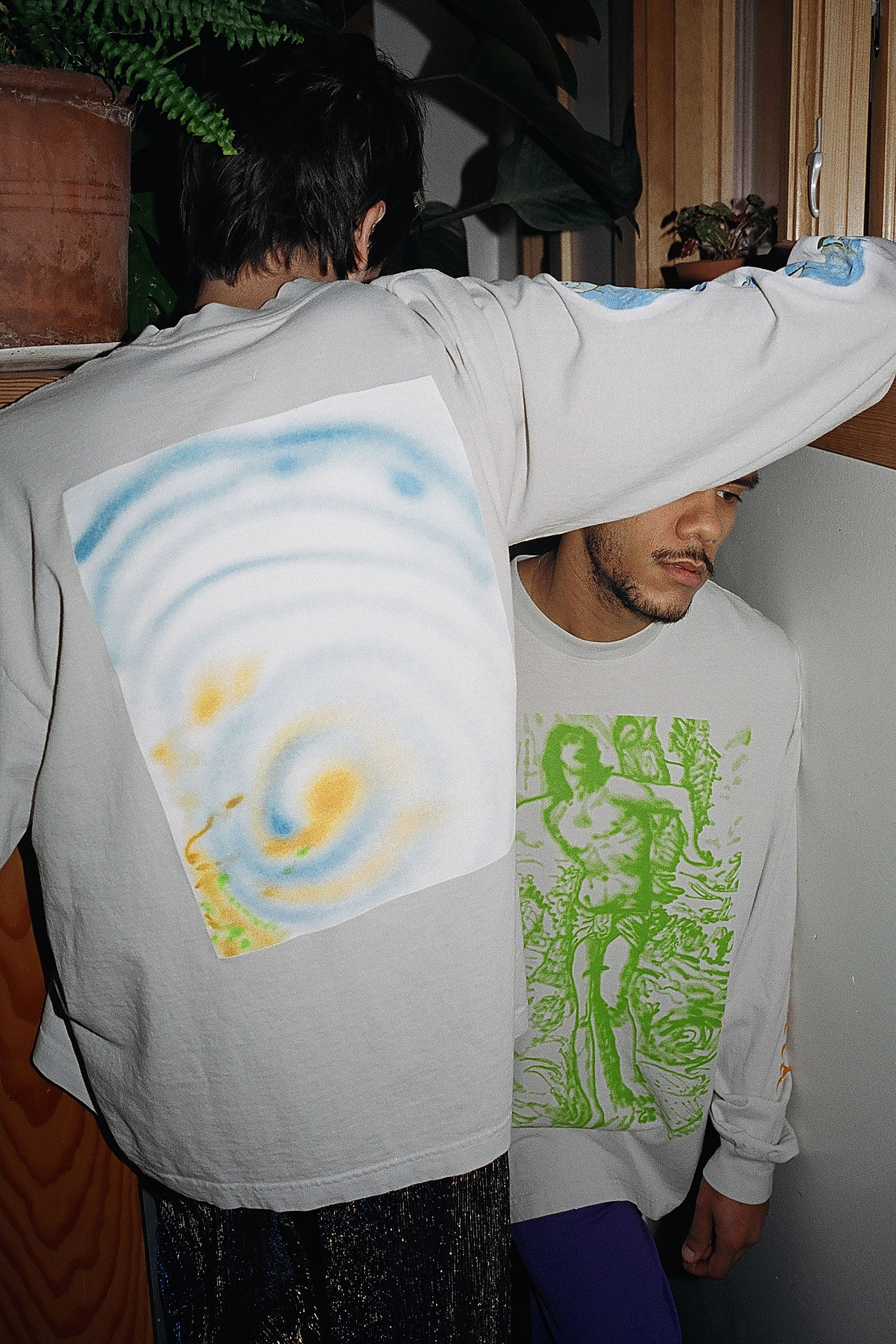 Daniel Long
"early bird gets the worm but second mouse gets the cheese" 2022

Edition of 72

NOON Projects is excited to present our first artist edition in collaboration with Daniel Long.

"early bird gets the worm but second mouse gets the cheese" captures iconography from Daniel Long's practice, some of which are repetitive themes and some come from his latest series of paintings being shown this March 2022 at NOON Projects.

The image of Sebastian is a recurring figure in Daniel's work. Long has been repetitively airbrush tracing the painting, "St. Sebastian" by Il Sodoma since 2012. "I make them over and over because they are quick to make using the projector, and they would all come out so differently. Their smirks and expression in their eyes are what still keep me painting this image over and over. Each [painting] is quite quick, and like a hookup; some turn out great, some do not."

The shells on the sleeve are taken from a series of new paintings created during the pandemic. They are created to serve as a symbol for deep internal permission and for inner listening. They are accompanied by hand calligraphy of dutiful seeds on the opposite sleeve taken from a poem written by Long.

time stamp, time clock-
absorbed uncertainty
of the disco ball
appearing
in the glass of water
alternating past
presences

dutiful seeds
sweeping away
the come
and go
comes and goes
grow the falls
I wash

The portal on the back serves as an entrance, an opening. Daniel writes, "How do we get out of the rabbit hole? Am I expanding or contracting, ascending or descending, revealing or hiding."

Created collaboratively, this t-shirt captures various conversations, DMs, drawings from airports, emails, and texts between Daniel and Noon. When composed together, these highly charged symbols, poems, and images create a wearable talisman, sending blessings to all who wear it and encounter it.

NOON Editions are an ongoing series of domestic and functional objects created as a collaboration between NOON Projects and our artists.

Images by Agustín Hernandez

100% Cotton
Garment Dyed, Printed and Sewn in Los Angeles


$125
SOLD OUT